"Treloar's is a place where people like me are encouraged to reach their full potential and where they're allowed to be who they want to be. Furthermore, it's a place where we're respected, have fun and are treated like family, both in and out of the classrooms and houses."
Oscar
Student Governor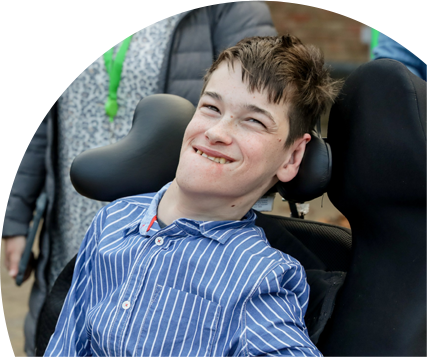 Students at Treloar's live with the most complex disabilities that make it impossible for them to attend mainstream schools and colleges:
99% are wheelchair users
80% have a moderate to severe learning difficulty
71% have cerebral palsy
42% are non-verbal/require support from communication aids
12% have a life-limiting condition
We rely on the support of individuals and organisations who generously donate their time and money to enable our students to access the specialist staff, equipment and experiences they need to grow in confidence and live a fulfilled life.
Last year TRELOTTERY raised over £200,000 for the charity. Help us to raise the £2 million a year we need to support these young disabled people.
If you are interested in learning more about the work of Treloar's or other ways to get involved in supporting the charity please visit: www.treloar.org.uk